How to Keep Getting Business During COVID-19 (Gruler Nation Podcast)
What People Are Saying About Harlan
I have been a Mass Torts Lawyer for over twenty years and have known Harlan for that long as well. I truly believe that Harlan plays at the very top of the advertising game…he is a legend in his own time. I have been fortunate to work with him both as a co-worker and a consumer of his services. If you are looking for someone to get you through these tough times and beyond….he is your guy. Listen to what he tells you and act on it…you won't go wrong!
James Rolshouse
Owner at James Rolshouse Law Firm PLLC
Originally posted on:
I had the pleasure of working with Harlan over the span of a few years, but more importantly, I had the pleasure of learning from him. If you ever get the chance to work with him, you will often hear his trademark phrase, "you don't know what you don't know." That phrase epitomizes his approach, which is to listen, ask questions and use simple, consistent ideas to drive solutions and success. I may not always know what I don't know…but I do know Harlan is professional and a gentleman. I am privileged to call him a friend.
Johnathan Faust
Managing Attorney for Lerner and Rowe Injury Attorneys
Originally posted on:
Harlan knows the business of legal marketing like no one else. He is the consummate professional who we have hired on several occasions and would hire again! Harlan will do exactly what he promises and deliver great results.
Mike Skoler
Chief Executive Officer at Sokolove Law, LLC
Originally posted on:
Harlan is a genius when it comes to marketing law firms. He has always shared freely with me his ideas and strategies on effective and innovative ways to generate new leads. Thanks for sharing your vast wealth of knowledge.
Ken Hardison
Legal Marketing and Management Expert
Originally posted on:
Advertising for Attorneys was invented by Mr. Harlan Schillinger and for that I am greatly indebted. It is a sincere joy to talk with him about the many different aspects of Attorney Advertising and how a volume practice requires a different set of Management skills that most Attorneys are not prepared for. Over the past few years we have discussed many different ways that Attorneys could grow their Practice with both Advertising and improved internal systems that would lead to overall exceptional growth. I recommend to anyone looking to grow their Law Firm to talk to Harlan first – and that's probably all you're going to need.
Felix Eckhardt
CFO at Whitehardta
Originally posted on:
I have known Harlan for almost 20 years and have worked closely with him for the past 8 years. He is a man of high integrity and a straight shooter. He has vast knowledge in personal injury law firm marketing and operations. When working with firms Harlan is results driven and provides a honest opinion of what is best for you. I recommend Harlan without reservation.
Chris O'Brien
CEO & President at Captorra
Originally posted on:
Harlan knows legal advertising, he knows the players and more importantly he knows how to play the game. We have been very pleased with the service and the creative products we have received from his company and I would not hesitate to recommend him and Network to my friends. I appreciate the knowledge and experience they bring to the table.
Michael A. DeMayo
Managing Principal and President at Law Offices of Michael A. DeMayo
Originally posted on:
Harlan is a marketing guru who understands relationships and client building better than anyone else in the industry. A true Pro, I would recommend Harlan to anyone, anytime, for outstanding results and bankable advice.
Rich Newsome
Partner at Newsome Melton
Originally posted on:
I absolutely endorse Harlan. He is not only a consummate professional but a tireless advocate for his clients. He brings to bear multi-decade experience in attorney marketing and case acquisition strategies.
I consider Harlan both a tremendous colleague as well as a friend.
Bill Tilly
President, CEO - Litigation Finance Expert | Amicus Capital Group, LLC - Legal Finance Provider
Originally posted on:
Harlan is incredibly knowledgeable in all phases of Personal Injury Law and has great insight into what works and doesn't work with respect to marketing a PI law firm. He is a winner and if he doesn't have the answer he knows someone who does and he consistently delivers. If you are looking for professional advice and counsel he is your man.
Mike Smith
Business Consultant
Originally posted on:
Harlan Schillinger is a world-class marketing consultant for lawyers and is always very generous with his time and advice.
I cannot think of a better strategist for law firm marketing and management. Whenever Harlan talks, I listen.
In addition to his genius, Harlan is simply a great guy, fun and easy to get along with.
John H. Fisher
Owner John H. Fisher, P.C.
Originally posted on:
Over the years I have had many occasions to collaborate with Harlan and as a consultant, I have probably referred Harlan more often than any other industry expert because he is unmatched in his knowledge and experience regarding legal media and marketing. He is also a man of great integrity and someone that you can trust 100% of the time to do the right thing with your best interest in mind. I am honored to count him as a friend and colleague.
Cindy Speaker
President at StateLawTV
Originally posted on:
Harlan is tenacious; always trying to stay ahead of the marketing curve. As yellow pages yielded to TV and TV yielded to Online/Internet strategies, Harlan has been able to answer the important question of "What's Next?'
Joel Bieber
Owner at The Joel Bieber Firm
Originally posted on:
I'd like to commend Harlan on his efforts and abilities. I've known Harlan for about 7 years and have come to understand that there are very few people within the legal personal injury world who know, and care, as much as Harlan Schillinger.
Every year, he is an integral part of organizing the National Trial Lawyers Summit where some of the most well known attorneys in the country are in attendance. And every year he provides a wealth of knowledge, expertise and guidance for those attorneys/law firms looking to expand or refine their practice.
Thank you Harlan for always bringing insight, substance and value.
Gary Falkowitz
Attorney / CEO at ICE / Intake Consultant / Author
Originally posted on:
I have had the pleasure or working with Harlan for a number of years now and he is truly one of the most respected and sought after people in the legal community. Not only has he become a mentor to me but it is clear why many of the most powerful people in our community seek him out. Harlan is truly one of the greats in our business and I am lucky to know him!
Dustin Ruge
Regional Manager, Thomson Reuters - FindLaw / Super Lawyers
Originally posted on:
I have known and worked with Harlan for 25 years. He is a true friend. He also happens to be a legal marketing genius whose knowledge and commitment to his clients is second to none. Each time I talk to him, I learn something useful that I can put into practice immediately. If you own or manage a plaintiff law firm, you are well-advised to seek his counsel. I recommend Harlan without reservation.
Dan Goldstein
President at Page 1 Solutions
Originally posted on:
Harlan possesses an understanding of legal advertising that is unparalleled. He has developed relationships throughout the country, and his broad knowledge base and the national scope of his contacts allow him to offer "value added" legal advertising support to his clients. Harlan is part of a superb team of advertising professionals at Network Affiliates, and we are proud to be associated with them.
John Sakson
Partner at Stark & Stark
Originally posted on:
Harlan provides years of experience and time tested practices coupled with an understanding of the evolving trends in media, advertising, and intake. If you are looking for a holistic approach to improving your practice's reputation, intake, and profitability, there is no one better! I have know Harlan for years and I strongly recommend his services to help transform your legal practice.

Ari Levenbaum
Owner/V.P. of Marketing at American Association of Motorcycle Injury Lawyers
Originally posted on:
I meet a lot of people who say they "specialize in legal marketing," but in my experience very few of them can hold a candle to Harlan.
He has the depth and breadth of expertise that is necessary to help your law firm grow year after year, in good times and bad. When Harlan talks I highly recommend you listen…very carefully…and take lots of notes!
Stephen Fairley
CEO The Rainmaker Institute
Originally posted on:
When it comes to law firm marketing, Harlan is the most experienced, knowledgeable expert in the industry…period. That's why so many of my largest and most successful clients use Harlan and his team at Network Affiliates for all their marketing and advertising needs. Harlan is also a person of the highest integrity and understands the value of relationships. I will continue to refer my friends and clients to Harlan because he gets excellent results and always does what he says. Rumor has it that Harlan is working on a book (Yes!). It will certainly be packed with useful knowledge and I plan to be one of its first readers. You should call Harlan. You'll be glad you did.
Michael J. Swanson
President and Chief Executive Officer
Originally posted on:
Harlan is as close to being a true media rock-star as you will ever get. Following his advise on legal marketing has been the smartest thing I ever did.
Jim Rolshouse
Owner, James Rolshouse & Associates PLLC
Originally posted on:
Harlan Schillinger is one of those rare individuals who can work with anyone successfully. Making people feel comfortable while sharing his knowledge is his trademark.
He knows and understands marketing far better than almost anyone I have encountered. Having Harlan on your team may not guarantee your success, but without doubt he gives you a tremendous advantage.
John Beane
President and founder Staff Development Services
Originally posted on:
Harlan has been our firm's exclusive marketing consulting agent for many years. His companies provide us expert advice cost effectively in all areas of marketing including television, billboard, Internet, etc. We could not possibly be more pleased with our results and the value we get for every marketing dollar spent. We have achieved widely recognized success in a very tough and competitive market largely from Harlan's efforts, knowledge, instincts and expertise.
Melvin B. Wright
Attorney at Colling Gilbert Wright & Carter
Originally posted on:
I have known Harlan since 1995 when I started working at Network Affiliates as a medical advertising and marketing consultant. I can personally attest to Harlan's knowledge and abilities regarding legal advertising and marketing. He helped me get started in the business of advertising professional services.
He is one of the legal marketing industry icons and genuine "good guys". He is always willing to share ideas, exchange strategies and develop win-win relationships.
I am also happy to call Harlan a friend.
Bill Fukui
Director of Sales & Marketing - Page 1 Solutions
Originally posted on:
I was very fortunate to meet Harlan when I first started working in the legal industry. Over the past 8+ years he has been a friend, mentor and client. I can say without reservation that there are few people in the entire industry who know more about legal marketing and practice management and/or who care more about legal marketing and practice management. I have had the opportunity to work with Harlan on mutual client projects, have see him speak at numerous events and have contacted him numerous times just to pick his brain and get his expertise. He is always open and willing to share what he knows and help anyone who asks. If you are looking for help, guidance, assistance, expertise, consulting as to how to grow your law firm you would be in GREAT hands with Harlan.
Paul Faust
Owner at RingBoost and Partner/VP Business Development at Primary Wave Media
Originally posted on:
We hired Harlan (Network Affiliates) to create and manage our marketing campaign about 7 years ago. The result was tremendous. Harlan and all the folks at Network have great ideas, great energy and top-notch execution. They don't just talk, they walk the walk.
Michele Vaughan
Attorney at Boller & Vaughan, LLC
Originally posted on:
I've known Harlan for many years, almost as long as I was at AAJ (19 years); he was our main point of contact for purchasing advertising and other such services from us. Harlan is a very astute marketing professional, as well as a tough but fair negotiator. When you spoke with Harlan, you had to be on your toes and know your stuff, because he knew every nuance of his business and yours. The best thing about working with Harlan was his incredibly positive attitude about his business, and his excitement over what he did in his job every single day. It's hard to find someone who is that dedicated to what he does – and I know this carries over into serving his clients of Network Affiliates as well. This is a man you want on your side!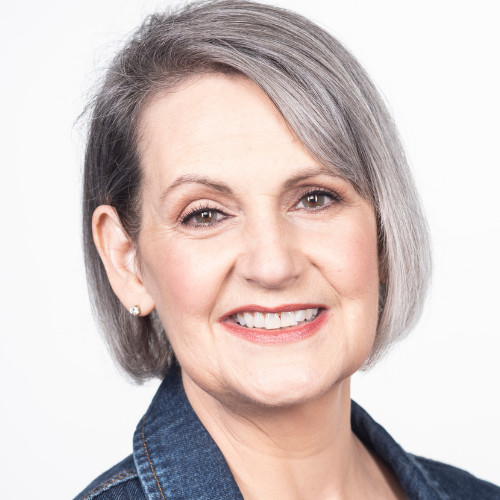 Judy Lewis
Senior Business Development Specialist at American Physical Therapy Association
Originally posted on:
Harlan is an extraordinary man with big visions. His marketing/business development skills are exceptional. His integrity and dedication is genuine and shines through his professionalism and charity work.
Liz Lujan
Broadcast Media, Print and Digital Sales and Marketing Consultant
Originally posted on:
If your law firm wants to investigate direct-response marketing, there is no better person to call. Harlan works nationwide, and you can trust he will put your interests first.
Bob Weiss
Founder and President Alyn-Weiss & Associates, Inc.
Originally posted on:
He is the "Man" when it comes to advertising. Known him for years, should have hired him a lot sooner.
Greg Jones
Owner, Greg Jones Law
Originally posted on:
Our firm has relied on Harlan's marketing expertise in several campaigns, but I had not worked directly with him until earlier this year. Of course, I had known him for a number of years due to our work with Network Affiliates and also through his extensive involvement in national conventions and campaigns. Having now had the chance to spend some time with Harlan and his team at their operations home in Denver, I am glad to recommend him to you. Harlan's team will work hard to deliver great results.
Michael Jordan
Shareholder Attorney, Law Offices of James Scott Farrin
Originally posted on:
Harlan is an true original. While I would say he is terrific salesman, he doesn't really sell. He creates opportunity. And when he does, people tend to jump at it. Harlan knows his market and he knows who and what he's talking about. He can recite the latest market trends at the drop of a hat. The other great thing about Harlan is that he knows the importance of having a life outside the office. And he's pretty good at that, too. I truly enjoyed working with Harlan and look forward to doing it again real soon.
Steve Dusenberry
Creative Director at Appaloosa Moose
Originally posted on:
I have had the opportunity and pleasure to collaborate and assist Harlan on video projects and events. He's a delight to work with and always organized down to the last detail. Anyone would be lucky to work with Harlan on any project!
Patty Mesenbrink
Owner, Word Tech Secretarial Service
Originally posted on:
I have known Harlan for nearly 20 years. I have worked with his company, Network Affiliates, and with Harlan personally on numerous occassions. I have the highest degree of respect and admiration for both. I consider Harlan a friend that you can count on when you need help.
Dennis VanDerGinst
CEO, VanDerGinst Law
Originally posted on:
Harlan and Network Affiliates assisted us to greatly enhance our website and have proven to be an ally in networking with other law firms all across the country. We continue to rely on Harlan and his Company for ongoing projects.
Dan Taussig
Chairman, Advocate Capital, Inc.
Originally posted on:
Harlan's level of commitment and loyalty are second to none. There are never any unpleasant surprises when dealing with Harlan. I'd recommend him without hesitation.
Mark Stevens
Project Manager at Adair Electric Co.
Originally posted on:
I have recommended Harlan on many occasions to our plaintiff attorney clients and he is very responsive to our clients' needs. He is prompt, gracious and a pleasure to work with. He is a total professional who provides great advice even if it's not in his own best interest. He is a trusted resource and I count on him.
Nancy Fraser Michalski, RN
Vice President & Founder Med Legal at Elevate Services Inc.
Originally posted on:
Harlan is one of the most genuine people I know. He is incredibly reliable, honest and smart. I would trust him to put 110% into whatever he is working on to give his clients the best product and the best value. I have known Harlan on a personal level as well as a professional level and my admiration for him tops the charts.
Jackie Yost
Broker Associate at Your Castle Real Estate
Originally posted on:
I have known Harlan for years I find he is an amazing, witty, talented and brilliant colleague to work with, when he tells you he will do something believe me you can consider the job done and it right the very first time! Through the years we have become fast friends an I honor him as a person and recommend Harlan and his work ethics to anyone.
Guidry Mike
Owner at Truck Center of Acadiana
Originally posted on:
Harlan is extremely intuitive when it comes to marketing strategy. He has developed a intangible set of skills over the years. He has created great results for top tier attorneys all over the US. Between his knowledge and his relationships, I would highly recommend Harlan. Feel free to email me if you would like to discuss further.
Justin Holderness
Director of Expert Relations at Kineticorp
Originally posted on:
I've had many mutual clients with Harlan in the past and he is one of the most knowledgeable and creative marketers in the legal industry; he always seems to be a step ahead. Harlan develops comprehensive, effective strategies for his clients, and delivers in a timely manner.
Mike Harris
Owner at AE Consulting
Originally posted on:
At Kangaroo Legal, we utilize a web-based platform provided by the team at Network Affiliates. A couple weeks after we started working with their team, I began receiving Harlan's email newsletters. Although Kangaroo Legal is not a law firm, Harlan's newsletters provide great marketing insight to grow any business. While our days are filled with so much clutter, I make time to read his newsletter each time it comes out.
Patrick Wells
CEO at Majestic Stone
Originally posted on:
I have had the privilege of working with Harlan as his Physical Therapist during his successful post-surgical neck rehabilitation. Almost immediately his passion for his profession was demonstrated reflected in his sincere interest in how our small, privately owned Physical Therapy clinic was doing in the ever changing world of healthcare. He quickly was able to pinpoint some things we could change easily, resulting in an increase in patient referrals. Since then, we have taken his advise to the next level and have experienced significant growth and, what is more important, are building an excellent name in the (healthcare) community. I cannot thank Harlan enough for opening my eyes to the importance of marketing and everything related to it!
Stefan van Duursen
Founder and owner of Colorado Spine Therapy, LLC
Originally posted on:
Harlan is an excellent planner and detail-oriented strategist. Better still, his good nature shines through. I'm always open to working on projects with Harlan because they're destined for success.
Marilyn Stemp
Editor at Sturgis Rider Daily, Editor at Iron Trader News
Originally posted on:
Harlan is the Father of law firm advertising. He pioneered many of the concepts and successful campaigns that generate, and have generated, hundreds of millions of dollars in settlements. No other person I know has the view and overview of what makes law firm advertising work, what has worked, and what doesn't work.
When Harlan Speaks, Lawyers Listen!
Michael Weeks
President at Michael Weeks Agency
Originally posted on:
Harlan is an exceptional, extremely knowledgeable resource in the legal marketing field. His advice is extremely valuable in navigating the legal industry and especially the mass tort and personal injury disciplines. I suggest firms will be well served if they reach out to him for his assistance.
Gary Rothkopf
Owner/Partner at GSR Consulting LLC
Originally posted on:
Proud to tell folks what an asset my friend and advisor Harlan Schillinger is to me personally and to my law firm. My firm is a small shop but he always takes time to visit with me when I ask him to and he sets me straight when I get off course. Thanks Harlan!
Roberts Wilson
Owner Roberts Wilson PA
Originally posted on:
Harlan and I have worked on several projects together. If your looking for a pro in the legal marketing business don't look any further. You found it!
Skip Weller

Originally posted on:
Harlan is a mentor, leader and very experienced expert in his field. He takes the time to listen first, he really wants to understand. Then through leadership, experience and common sense, he simply gets results. He supports others around him with a unique natural sense of understanding. Which leads to prescribing solutions to very complicated legal challenges that can be applied on all fronts.
Brian Kennedy
Mortgage Loan Officer at Fairway Southwest
Originally posted on:
We at Desert Custom Publishing have known Harlan Schillinger for almost 2 years now. He is always accessible and he delivers on his promises. Recently, we worked with him on the Glen Lerner cover for The BBB Connection magazine for the Better Business Bureau of Southern Nevada and it was a great experience. Harlan is always professional and a great guy to do business with.

Carita Albiar Strawn

Originally posted on: